Switzerland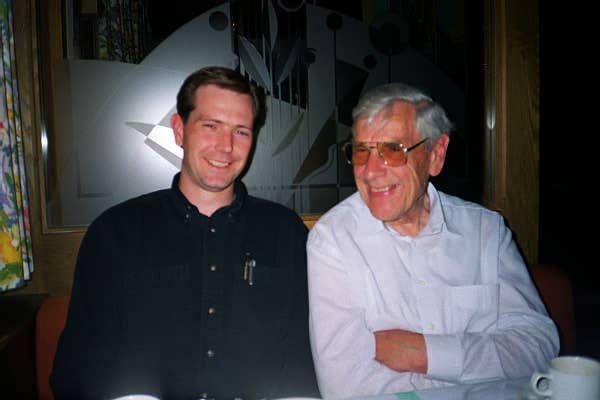 John HB9TR and I enjoying a fine Swiss breakfast. John and I have been working pactor with each other for about 7 years now. We began our friendship while I was a Merchant Marine Radio Officer. I got the chance to meet John for the first time at Ham Radio '97. This year John and his wife Rosmarie were kind enough to show us around Balsthal and some of Canton Solothurn.
---
A photo of John's home. He and his Father built this house in 1939.
It is truly a structure for the ages. Folks, they don't build 'em like
this anymore!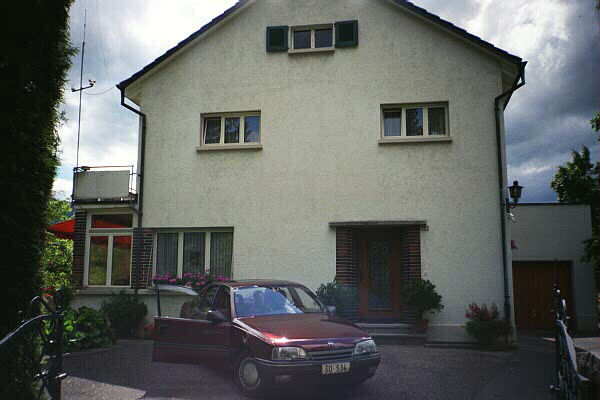 ---
A beautiful view from near John's home...